The digitisation of solar assets will drive the future of solar power success.


Experts predict that by 2050 solar will generate one-third of the global electricity supply. Like many growing industries, Solar PV stands to benefit significantly from the digitisation of assets and processes.
Digitisation across solar PV assets and processes is vital to lower costs and raise the overall value of solar generation in the energy market. Innovative technologies such as solar Digital Twins, analytics engines, advancing reporting, and cloud computing enable energy companies to build SMART grids, improve energy generation management, optimise productivity, and reduce waste.
Digitising solar assets empowers investors to take ownership of their assets through remote monitoring, value-added data insights, and improving operational performance and maintenance from a service perspective.
Digitalisation is the cornerstone to accelerating the energy transition
Digital transformation is the next and most vital step for the solar PV industry. Digital transformation tools and techniques are the keys to supporting the energy sector in combating climate change and optimising power generation processes to reduce emissions and meet NetZero objectives. Digital transformation for solar PV owners and operators is all about using data effectively. The optimal way to manage the massive amounts of data produced by solar assets is by integrating different systems. Data optimisation, proactive data analysis and AI and machine learning processes enable analytics systems to provide data-driven insights and automation.
The question is, what do these digital transformation tools and techniques look like in reality?
Digital tools such as Digital Twins give owners and operators a comprehensive picture of their facilities by creating digital replicas of individual assets. Digital Twin technology generates information about a plant's health and performance to help operators identify innovative ways to increase efficiency and monitor resource consumption.
Analysing raw technical data through an integrated digital asset management system links financial asset management systems and solar PV data monitoring. Digital asset management allows solar investors and owners to take their existing projects to the next level without investing in new plants, hardware, or staff. It is data-driven technical and financial practices that give asset owners and managers the power to stop guessing – because data insights give you the facts to know what to do. O&M teams can stop performing unnecessary and time-consuming manual tasks and focus on tasks that are of immediate importance at the time.
For the operational side of solar asset management, digital tools will streamline and continuously improve how we generate and deliver power. Deep data analysis and processing thermal imaging will inform preventative and predictive maintenance programmes, further optimising and lowering the cost of operations and maintenance activities.
The benefits of digitised solar assets
When it comes to digitalisation, advanced data analytics solutions can play a significant role in improving plant operations and performance. With a data-driven approach, digital solutions can improve plant efficiency and support the broader objective of working towards a sustainable future.
Digital Twin technology and deep analysis help operators and owners practice efficient energy monitoring, producing valuable insights to enhance decision-making.
As the energy sector continues struggling to achieve transparency regarding solar asset health and performance insights, digitisation can enable companies to make decisions based on evidence, allowing for proactive preparation for asset downtime and potential incidents.
---
Are you ready to empower your portfolio with useful data insights and intelligence? Quintas Analytics will digitise your assets to increase your return on investment and enhance overall portfolio efficiency. Contact us today to find out more.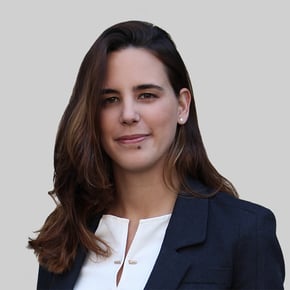 Marta Torralba
An Industrial Engineer with extensive experience in the management of remote incidents, communications in high and medium voltage networks, capture and digitization of the low voltage network.