Agrivoltaics is integrating solar PV with agriculture to cultivate more than just clean energy.
Ground-mounted solar parks are often thought to be in competition with farming for the "best and most versatile" agricultural land. In reality, solar parks are usually only granted planning permission on agricultural land graded 3b or lower; that is, land classified as being of "moderate" quality." There is, however, a growing trend known as agrivoltaics and the integration of solar PV with agricultural processes offers a wealth of mutual benefits for farmers, local communities, and the climate.
Agrivoltaics: sharing a new frontier for renewables?
Agrivoltaics or Agri-PV involves using the same land area to generate solar energy and grow crops. In other words, solar panels coexist with crops and grazing animals on the same surface. This concept stems from the desire to simultaneously solve the multiple challenges of increasing renewable energy production, sustainable food production, and preserving land and water resources. There are three main types of agrivoltaic systems relating to arable farming: rows of solar arrays with crops planted in between, solar arrays on tall rack mounts with crops cultivating underneath, and greenhouses with solar arrays on the rooftops. On non-arable land where the climate is less suited to crop cultivation, livestock can graze under the panels, which is an already well-established practice in the UK.
Why is agrivoltaics crucial for a sustainable future?
By working together, farmers and solar investors can generate positive outcomes for all stakeholders while preserving the agricultural character of rural communities. In terms of photovoltaic performance, the aim is to develop the best design that meets the crop or livestock farming requirements and to keep solar generation profitable. As the benefits of co-locating solar with crop or livestock farming become more prevalent, let's consider some of these ideas in more detail.
Co-locating reduces the land required exclusively for solar
Around 75% of the surface area of the UK is given over to farming. The UK government launched a new Energy Security Strategy in April 2022 to outline a plan to increase solar capacity in the UK five-fold by 2035. To meet these objectives, ground-mounted solar could cover around 700km2 of land by 2035, which equates to approximately 0.3% of the UK's land surface. Co-locating solar PV on agricultural land could further reduce the quantity of land required exclusively for renewable energy production.
Agrivoltaics can reduce water demand
Strategically placing solar panels between crop rows controls the amount of sunlight beaming on the plants and creates a microclimate that can reduce their demand for water by 15-20%. Surprisingly, reducing exposure to sunlight can benefit plants because they can only use a finite amount for photosynthesis and growth; after this point, they use excess water due to heat and UV stress.
Agrivoltaics increases crop yield
Cultivating crops below solar panels can also help to increase energy generation, as the presence of plants reduces the temperature beneath the panels. According to recent studies, the coexistence of crops and solar panels can increase crop yield by up to 60% and solar panel electricity generation by more than 10%.
Current agrivoltaics projects are demonstrating the benefits of combining the cultivation of fruit and vegetables with solar energy generation. The German renewable energy company Baywa re completed a 1.2 MWp array within a fruit farm in the Netherlands in March 2022. Initial analysis shows that combining solar PV and apple cultivation is helping to reduce extreme high temperatures on crops and shield the plants from dampness, increasing yield and income for farmers.
Dynamic agrivoltaics systems for flexible farming
Another example of agrivoltaics technology involves a dynamic solution of installing panels on elevated cables to provide a more flexible alternative to a fixed system. This structure can be easily disassembled, adjusted according to the seasons, and moved as farmers cultivate different plots of land to maximise yield. In the wine-growing area of Piolenc in France, a pilot project tested how agrivoltaics perform in specific crop cultures. The dynamic agrivoltaics system covered 60% of the planted grapevines. The result was a 12-34% reduction in water demand for the PV-sheltered vines (thanks to evapotranspiration) and an improvement in the aromatic profile of the grapes.
Agrivoltaics protects bee species
More promising collaborative projects include the Las Corchas solar PV plant in Spain, home to an innovative high-tech apiary of beehives and millions of bees. The Enel Green Power project is proving that renewable energy plants are not just good for the environment because they produce clean energy, they also help protect plants and animal species that are vital to the ecosystem. The project combines traditional honey production and clean energy to promote the idea of sharing the use of the local area. The project involves the local government, businesses, and associations, promoting community engagement and cooperation with solar PV.
Agrivoltaics promises to be a win-win technology for energy production, agriculture, and water use. Combining agricultural production and solar PV systems can increase crop yield, diversify income streams, help reduce water demand, protect animals crucial to the ecosystem and promotes a culture of land sharing.
---
As the adoption of agrivoltaics becomes more widespread, the technology continues to advance, and the price is decreasing. Incorporating agrivoltaics practices into current and new developments is becoming more accessible and viable. Are you considering diversifying your production practices to help increase efficiency and maximise productivity?
Contact our Advisory team to find out how we can support your agrivoltaics journey.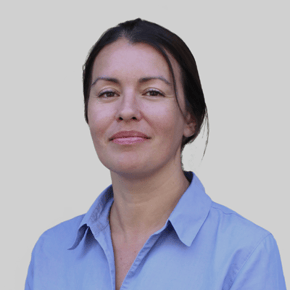 Juliette Bustamante
As Quintas Advisory's dedicated legal manager, Juliette provides specialist advice on contracts, planning, OFGEM regulation, commercial land leases, agrivoltaic developments and solar farm security.