The solar industry is thriving, but operators are becoming more and more impacted by underperforming panels.
It is increasingly apparent that a lack of comprehensive performance monitoring and analysis causes profit and overall performance loss.
The typical process of monitoring performance involves operations and maintenance (O&M) teams carrying out periodic performance checks on samples of panels can be expensive and lack the detail to understand your whole solar array. If unsampled panels are damaged or defective and remain undetected - issues will linger. The longer that defects are left unidentified and unresolved, the higher likelihood that warranties will begin to expire and profits decline, challenging your position in the market.
How can you keep your plans performing optimally and cost-effectively?
Assessing the health of your panels at the string level is the most efficient way to test your entire solar array.
We have created a comprehensive solution that can assess all strings to identify which are causing performance losses. Quintas Analytics Asset Health service will help you to keep your solar plant performing optimally without the need to acquire extra hardware or expand your workforce.
1. Zoom in at the string level to mitigate production losses
Our team use asset digitisation and diagnostic testing to assess all of your strings. Combined with sophisticated detection and classification algorithms designed by engineers, we help to prevent missing faults and undetected defective strings.
We combine our Asset Health service with powerful Digital Twins technology to identify potential production losses down to the string level. Our Digital Twin technology virtually replicates the physical processes of a solar component. This technology works by pairing the physical world with the virtual, which allows for the analysis of vast amounts of data and close monitoring of systems. The Digital Twin uses simulations to present the condition of each string and can show how the strings perform under real irradiation conditions.
2. Access extraordinary data insights
Our team gathers performance information from your string sensors and combines this with metadata, normalising it for temperature, irradiance, dust, pollen, shading and other potential variables. The data is correlated with physical and electrical models and processed through our detection and classification algorithms to provide a full diagnostic report of your plant's performance.
Our Asset Health service built on top of data governed by Digital Twins can pinpoint defects down to the string level, saving hours of O&M diagnostic testing. By diagnosing exactly what type of fault a panel is experiencing, we can help you prioritise the issues that need dealing with first to meet your plant's objectives.
Once we discover a defect, we will work with you to design a recovery plan that aligns with your needs. We can determine how much power you could recover and how to restore it in the most cost-effective way.
3. Keep your asset health optimal
Solar technologies are constantly evolving and innovating. To stay ahead of the game, you need consistently optimal-performing panels. We know that to keep your solar panels performing to their best, it is vital to have a deep understanding of their performance. We will help you ensure all your strings are under observation to avoid missing detrimental faults to resolve performance issues rapidly.
---
Try our Asset Health service today and see how we can help you to keep your solar portfolio performing optimally.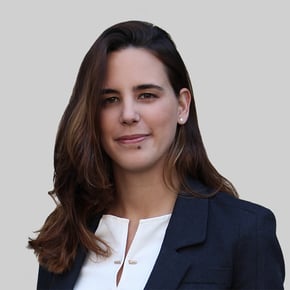 Marta Torralba
An Industrial Engineer with extensive experience in the management of remote incidents, communications in high and medium voltage networks, capture and digitization of the low voltage network.