Control Rooms are vital for organisations to make critical decisions efficiently and effectively.
We are working to create a powerful future for everyone. Our expert Control Room operators maintain and monitor renewable energy assets in Australia 24 hours a day, seven days a week, 365 days per year. Whether monitoring, decision-making, responding, controlling, collaborating, or communicating, control room solutions are crucial to daily operations, allowing for more efficient work and better decision-making.
Our state-of-the-art Control Room in Brisbane has the operator at its heart and combines the best of human and computer intelligence. We go above and beyond to provide our clients with the best monitoring and incident management services to optimise clean energy projects.
Here are five reasons why you should choose Quintas Energy Australia's Control Room services to monitor and maximise the potential of your assets.
Why choose Quintas Energy Australia's Control Room services?
1. We operate comprehensive troubleshooting practices
Fault-finding and effective troubleshooting is at the heart of our Control Room services. We divide our troubleshooting processes into two levels to ensure a comprehensive service. The Control Room level 1 focuses on effective monitoring mechanisms to identify live incidents (inverter issues, plant outages, data issues etc.). While our second level, Control Room 2, involves the management of incidents by well-trained engineers to provide that extra care and asset security. Our Control Room team deliver accurate information to report network disturbances in advance to both the Network Service Providers (NSPs) and the client.
Our highly skilled operators use their experience with PQ Sapphire software to analyse data down to the most granular level. We can export visual data charts to identify faults and incidents rapidly.
Our operators competently access protection relays (SEL and GE) interfaces to check logs and possible tripping events. Our Control room level 2 can bring a solar farm back to operation when a tripping event requires acknowledgement and analysis of the onsite protection relay alarm. Our engineers can remotely access the graphic user interface of the relays to reduce downtime and save costs for the O&M team by removing the need to deploy an electrician to the site to perform these activities (for example, during weekends). We download data promptly to provide an initial assessment of the cause of a plant trip and ensure a quick response to the O&M Contractors, owners and AEMO.
This multi-level approach to troubleshooting combines human and computer intelligence to deliver a comprehensive service.
2. We keep your clean energy assets compliant
Our extensive knowledge and understanding of the National Electricity Rules (NER) and GPS (generator performance standards) that govern the operation of the National Electricity Market (NEM) ensure you will consistently remain compliant. We will support you as a Market Participant throughout the GPS submission and approval processes, along with using our expertise to guide you through any rectification plan requirements.
3. We are in constant communication with key stakeholders
We know communication is the key to effective and safe Control Room processes. Our Control Room operators are in regular communication with the Australian Energy Market Operator (AEMO) and NSPs and can coordinate planned outages. Our operators based in Brisbane manage outages and provide accurate information to different stakeholders to ensure consistent information flow. The Control Room team are in constant communication with owners, the NSPs and our internal team to ensure all stakeholders remain fully informed of all actions, such as generation restrictions to relay real-time updates.
4. We are HV

Switching certified
Our trained HV switching operators have a deep knowledge of energy networks and regulations supported by our expert team of engineers. Our skilled workforce work with O&M teams to support switching activities (both planned and unplanned), including switching sheets. We effectively analyse SCADA data to assess the status of the high voltage networks we manage to provide clients with a library of information and previously approved schedules that are available to all authorised staff.
5.

We deliver high-quality data analysis
deliver high-quality data analysis
Our Control Room operators use specialist software to analyse high-resolution data and deliver intelligent insights. We use PQ Sapphire engineering software to manage and monitor data and fault records. We have experience monitoring protection relays (SEL and GE) and have the capacity to assess the reason behind a detected fault. Through our experience using inverter portals (SMA, Ingeteam and Power Electronics) to document and track faults and protection trips, we can perform basic troubleshooting to avoid unnecessary site visits to reset equipment. Inverter portals allow us to provide evidence to share with operations and maintenance teams to assess where faults derive from and how to address them promptly.
Are you looking to maximise the potential of your clean energy project in Australia? Contact us today to see how we can support you.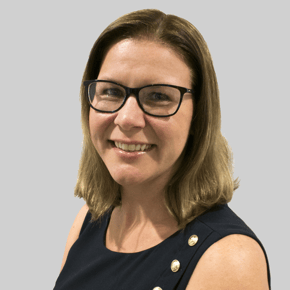 Joanna Leigh
Joanna heads our Australian teams and develops Quintas Energy's businesses in the country, leading a group of 8 people.