Alexis Ghisays Abril joined our Australian team in 2021 as an intern while completing his double Master of Electronic and Energy Engineering and Master of Electronic and Computing Engineering at Griffith University.
Originally from Colombia, Alexis trained as a mechatronics engineer and spent two years as a software developer before moving to Australia in 2017. Alexis initially came to Australia to develop his English language skills, but with a passion for learning decided to stay to further his studies in engineering. He is now working full-time within our Australian team as an engineering associate supporting our technical Control Room team and Trading Room.
Let's hear a little more from Alexis and his experience working with Quintas Energy in Australia.
What brought you to Quintas?
"My first professional interaction with Quintas Energy in Australia was joining the team as part of my Griffith University Master of Electronic and Energy Engineering degree to complete the IAP (Industry Affiliates Programme). The IAP allows students to put university theory into a real-life context by collaborating with industry specialists. Working on my IAP with Quintas was a great opportunity to develop my professional knowledge and skills within the renewable energy sector."
Working and studying: a collaborative affair
"After completing my IAP, Joanna Leigh, Country Manager for Australia, gave me the opportunity to continue working for the team while completing the rest of my second master's postgraduate degree. I am very grateful for Joanna trusting my ability to manage my time effectively and combine working and studying full-time. Even though I had very little free time, I wanted to seize this opportunity to further my professional skills and experience. This process was worth the sacrifice because now I am continuing my journey with Quintas as an engineering associate supporting the Control Room and Bidding and Trading team.
It feels great to work for such a forward-thinking company within an industry that is working hard to make positive changes in the world. During my studies, we spent time learning the theory behind how solar panels work and the process of converting the energy to generate electricity, which I found really interesting. Seeing how these theoretical processes work in real-world situations motivates me to learn more, and I'm excited to continue building my knowledge of renewable energy technologies working for Quintas.
One thing I love about my job is the variety - no two days are ever the same. I support different areas of the business, from helping the technical team to develop new projects, to supporting the Bidding and Trading department. The working environment makes my job a real pleasure. I have the space to learn at my own pace and the opportunity to conduct my own research to help expand and develop within my role."
Developing effective processes
"When I joined Quintas in 2021, I had the chance to support the team in developing new working processes to help consolidate the global link between our Control Room in Brisbane and Seville, Spain. This was perhaps my biggest professional challenge working with Quintas to date. By working to build a solid foundation of trust across the team, we've created an effective collaborative working environment that provides a proactive service for clients."
Feel the fear and do it anyway…
"Life is too short for missed opportunities. I invested a lot in studying in Australia, both time and money – but it has all been worth it. I would say to anyone considering taking a chance to try something new like moving to a new country, to go for it! Take that opportunity to explore. You can always find a way to make money, but not taking opportunities when they come along only leads to regret. I believe studying or working in another country doesn't lead to spending money - it is the best way to invest money in living.
I live my life by trying new things. If something scares me – I'll do it scared. I don't want to live with regrets because I could not think of anything sadder. Since moving to Australia, I've had so many opportunities to learn, grow and experience new things. I am excited to continue my journey here with Quintas and looking forward to seeing what the future holds!"
Supporting young talent: Quintas collaborates with Griffith University
Since building an initial link with Griffith University, the Quintas Energy team in Australia is looking forward to welcoming two new interns following in Alexis's footsteps very soon. The new collaboration with Griffith offers engineering students the opportunity to complete their IAP project with Quintas and gain work experience supporting our growing Australian team.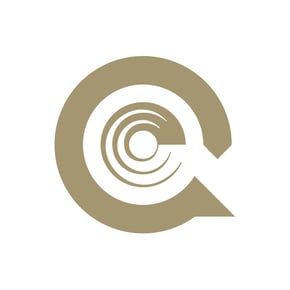 Quintas Energy
Quintas Energy is a global platform that provides independent Asset Management services across the world.