As solar PV portfolios become more complex and heterogenous - the possibility of energy production loss increases.
Is your renewable energy portfolio losing production? If yes, there are a number of questions you will need to address. Are these losses due to downtime or underperformance events? Where are these events taking place? Which components are affected?
These questions might be relatively easy to answer for small, homogeneous portfolios. By opening the SCADA for each site - you can quickly see what is going on.
However, as renewable energy portfolios become increasingly heterogeneous, addressing production losses becomes more complicated. Different technologies, multiple countries, contractors, and communication systems all need to be considered when assessing where production losses are coming from.
Heterogenous portfolios mean that Asset Managers have a more challenging job when addressing the main energy production loss drivers.
Data collection, standardisation and storage are all key to ensuring a clear overview of where a portfolio is losing energy production due to downtime or underperformance.
To support the work of Asset Managers, we have created an effective solution to help establish where heterogenous portfolios are suffering production losses.
Our Production Losses Waterfall, built on top of data governed by our Digital Twins, provides a quick way to view production losses affecting renewable energy portfolios. This system gives users a bird's eye view of how their assets are performing and helps them to move quickly to the 'why?'.
Understanding where solar portfolios are losing energy production is the first step towards establishing what technical issues should be addressed first and how expenses and investments should be prioritised.
Without the right governance structures, managing portfolio data is a never-ending challenge. Tasks that rely on manual input require constant reviews by senior team members and data reliability is often called into question. This leads to delayed management decisions until a full picture is obtained, which can be costly for asset managers and investors.
Through our unique Digital Twins methodology, renewable assets are integrated into one easy to use online platform. This makes the collection, standardisation and storage of data much simpler. The Production Losses Waterfall allows you to see which assets are causing energy production losses, both at overall portfolio level and at the component level (for example: which inverter is underperforming in a particular asset).
If you want to focus on actual asset management and stop dealing with data consolidation, contact us!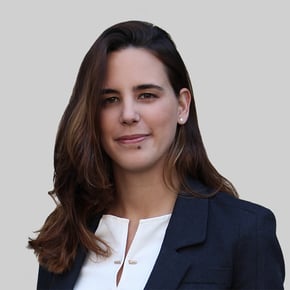 Marta Torralba
An Industrial Engineer with extensive experience in the management of remote incidents, communications in high and medium voltage networks, capture and digitization of the low voltage network.