With a large portfolio of solar PV assets, one of the biggest headaches for owners and managers is keeping track of so many plants' performance. This is where introducing the 24/7 Control Room monitoring system makes a crucial difference.
For owners and investors, you want to be certain that you can keep control over your assets – with trusted professionals watching over them and alerting you to any events that might negatively affect their output. For site operators, a widely distributed solar portfolio is a constant struggle to stay on top of technical issues, SCADA alarms, local weather conditions, and other metrics likely to impact a plant's performance (such as security system alerts).
For anyone on the business side of the solar sector, following the many different energy markets across different regions and countries is a challenge by itself. Fundamentally, the problem comes down to oversight. How to monitor so many locations at once?
Providing 360° oversight, 24/7
When visitors first encounter the Quintas Energy Control Room Videowall, it can feel like something out of a spy movie. There is a bank of LCD screens displaying real-time world maps, scrolling graphs and lists of figures. Technicians in headsets sit scanning them and making adjustments. There is an air of calm concentration.
Although much more is happening than meets the eye, this first impression is not inaccurate. A team of professionals is constantly scrutinising a wide array of information concerning over 3.4GW of solar assets across the globe. Among other things, the Control Room is monitoring:
Plant output and performance
SCADA alarms and alert status
Local, national, and global weather and temperature conditions
Plant availability variation (energy markets and prices)
CCTV images and security system alarms
SCADA-collated data
However, the Control Room is far more than just a watchman. Although it has powerful overwatch capabilities, its skilled team ensure it also has many practical aspects.
24/7 Control Room: versatility is the key to unlocking your portfolio's potential
The Control Room is capable of an incredible variety of functions – all aimed at maximising the performance of the assets in its care. Its experienced controllers keep operations running smoothly and productively. They take a proactive approach to risk management, investigating alarms to reject false alerts and detect real outages in real time. When detected, they can immediately notify the right people, whether that is technicians or security, and of course, also owners.
Keeping eyes on meteorological conditions helps produce customised forecasts and daily reports designed to help operators monitor outages, assess risks, and get advance warnings of strong winds, heatwaves, or cold snaps.
With plant performance such an essential part of a portfolio's success, it is not surprising that there are many metrics that track this. O&M companies will make use of daily and monthly reports using Power BI to reveal KPIs or flag up systemic issues that could otherwise be missed. For owners and asset managers, the Control Room monitors the availability of the plant so that this can be updated in real time within the energy markets and bidding and trading portals, keeping clients up to speed on fluctuations and optimising revenues.
Such close attention to site performance keeps things running at maximum efficiency. It prevents small problems from snowballing and protects income. It also ensures compliance and helps sites avoid penalties.
Remote operations: cutting costs, boosting H&S, and increasing functionality
The Quintas Control Room has an advanced capacity for remote operations. Essentially, there are a wide range of complex plant functions that can be carried out from the Control Room dashboard. This saves plant operators time and money by minimising on-site activity.
The team can coordinate the Distribution Network Operator's curtailments without on-site intervention, reset equipment after unexpected shutdowns and adjust the position of the plant's tracking system to whatever is required, such as a defensive posture. Technicians and security teams now only need visit the often-remote locations of solar plants when there is absolutely no alternative. There is another H&S gain here – since this policy minimises human contact with live electrical components .
The CCTV oversight of solar assets that remote operations require, provides several additional benefits. Site safety is further reinforced and efficiency enhanced with remotely-supervised works, since contractors can be logged and their activity mapped. With the addition of a GPS H&S Lone Worker device, engineers and construction workers operating in remote areas can remain connected to your network and, in the event of unsafe behaviour, emergency calls can quickly be made, and assistance dispatched.
So, while the first sight of the Control Room is an impressive one, far more so is the vast depth of functions and sheer processing power behind it – all managed by a dedicated round the clock team.
---
If you want to place this power at the service of your solar PV portfolio, learn more about our 24/7 Control Room solutions.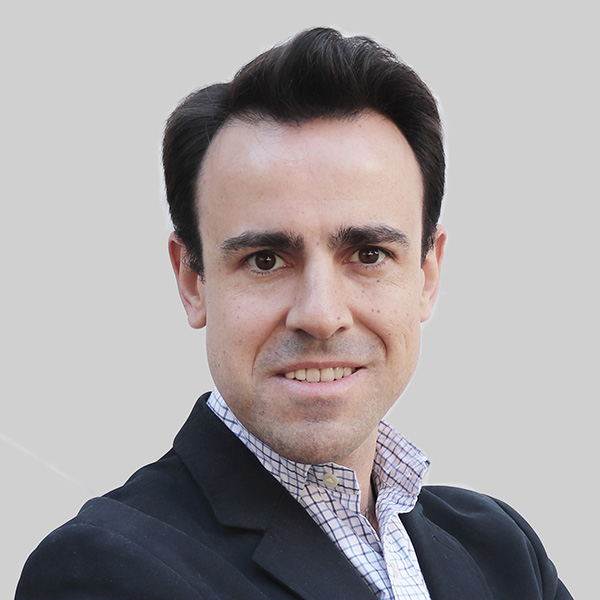 Ignacio Ruiz
Ignacio is a Mechanical Engineer, specialising in Renewable Energies. He joined Quintas Energy in 2013 as a Senior Asset Manager and later supervisor for one of the biggest QE portfolios in the UK. Currently he is the Head of Backoffice, responsible for leading the Monitoring, Measurement and Verification process (controlling the vast volume of data, documents, and incidents), and managing our Control Room and Site Visit teams worldwide.