Advisory activities for PV renewables cover a wide variety of different responsibilities. Arguably, these matter most at the start of a solar plant's life cycle. Designing, constructing, and maintaining a solar plant is a very complex matter, so it's no surprise when developers seek outside support. What's more, many future problems can be avoided with expert oversight of the initial stages of a project. This is why the owner's engineer (OE) has such a crucial role to play, from a project's conception to its creation.
What is an owner's engineer and what do they do?
Sometimes referred to as the lender's engineer, this professional provides independent oversight of all aspects of designing and construction work on behalf of the project owner. It is their responsibility to make sure that the project gets off to a flying start and proceeds smoothly on the ground, identifying potential issues before they happen and managing problems as they arise.
There are five stages of a renewable energy project where OE input is invaluable:
Planning

: At the planning stage of a project, an OE should take a collaborative role, with the overall aim of reducing risks, and setting parameters as required by the client. They also have responsibility for site evaluation and feasibility studies, as well as addressing any environmental issues and helping with permitting.

Design

: the proper design of the project will be the one that considers all site constraints as well as regulatory requirements and the highest quality market standards

. During this phase of the project, the OE ensures compliance with all applicable regulations as well as the owner's requirements.

Key equipment

: They must be sure that all materials and components used in the project are of good quality, are those specified in the original design, and comply with the law. They can also be responsible for seeing that materials and components are delivered on time as part of construction oversight, to prevent the issue becoming a bottleneck for the progress of the work.

Construction

: This crucial phase of a project requires the OE to assume a very hands-on role, preferably with a permanent presence on-site to supervise EPC contractors. An OE needs to be satisfied that work is taking place at a satisfactory rate and to the proper standard. They must also be on-site to represent the owner for all external visitors, such as local authority officials or H&S inspections. Proper monitoring of the work means that problems can be solved as they arise, allowing a smooth transition to the process acceptance certificate (PAC) without any unpleasant last-minute surprises.

Operations

: An OE's job doesn't finish when construction is complete. They need to retain an on-site presence to check that the project is running as planned and that effective maintenance programmes exist. They will also carry out their own site inspections and assessments, as directed by the client.



There is one more essential duty of an Owner's Engineer. No matter how perfect everything else may be, a project will fail if the schedule cannot move forward because contract deadlines have not been met. That's why the OE must ensure compliance with contractual deadlines from the initial stages of the project to the start date. Hitting deadlines is just as relevant to the success of a project as technical quality.
Quintas Advisory OE services make the most of experience and expertise
With over €1,400,000,000 worth of EPC contracts managed daily, Quintas Energy has amassed a vast amount of experience in asset management. Along the way, it quickly became clear that many ongoing operational problems are caused by a lack of quality control at the start of a solar project. These problems often lead to underperformance and resolving them can be costly.
For this reason, the owner's engineer's role has become increasingly in demand for large-scale projects, where it yields impressive results. From developing the technical requirements for the project, through the design review to ensure compliance with these requirements and the law, to constant supervision during the construction process – all of this has one objective: achieving the best possible results for the project and ensuring its success for the Client.
Quintas Advisory recently demonstrated three vital aspects of an OE's job — project management, design review and site supervision — on a 21.4MW project in Extremadura in southern Spain. The first step was developing the Owner's Requirements and managing the EPC tender for the project. Given the Client's satisfaction, they engaged QA's proprietary engineer service for the rest of the project, including a permanent presence on site.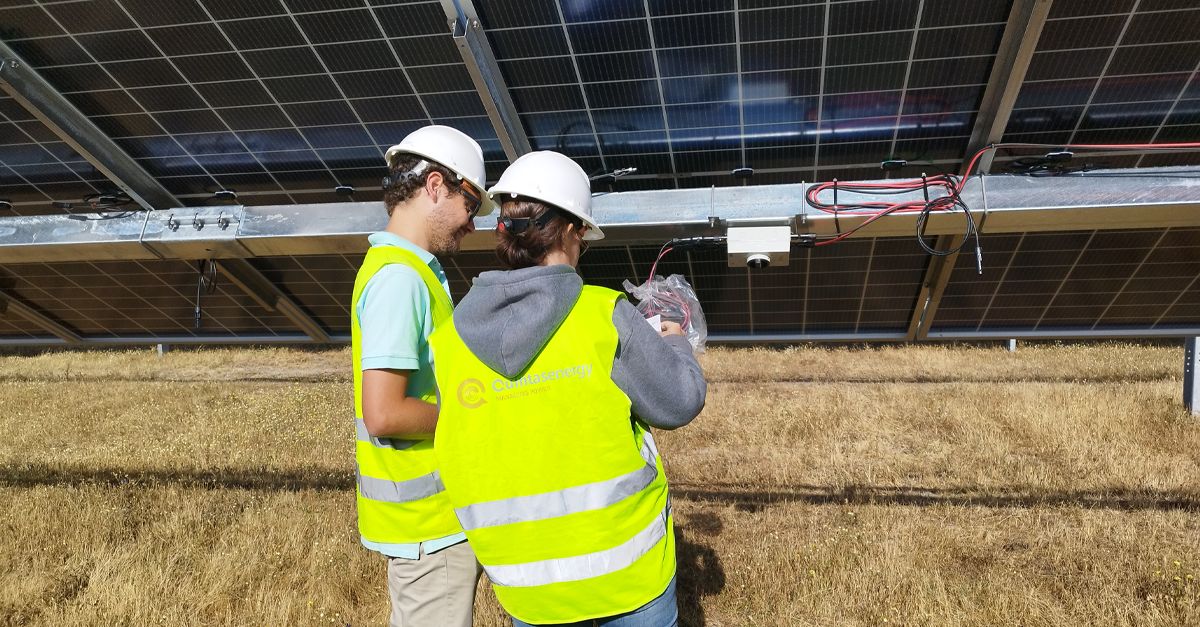 A qualified team was assembled for this task, starting with Project Manager and Site Manager. Additional specialists in different aspects of the process not only supervised the designs, but also regularly visited the site to verify the work's progress from a practical perspective. In this regard, the Site Manager's permanent presence was essential for managing daily construction headaches, including resolving access issues, dealing with local administrations such as City Hall, and managing any interface with public infrastructure. They also anticipated any technical or deadline deviation by the contractor before it was communicated by the latter, thus increasing the margin to reduce the associated risks.
Site Manager Alberto Pardinas said: "This was a very complex project, where coordination and oversight was crucial. Although every day brought new challenges, it was good to know that we could meet them head-on".
Alberto recalled one example where his presence was invaluable: at one point, site traffic was paralysed due to objections from the administration controlling the roads surrounding the plant. Our presence in the field was crucial for obtaining the permits needed to restore the steady flow of vehicles to and from the construction zone.
"The Client's satisfaction was absolute, and we can confirm that having taken the project by the hand from the RtB stage to the final stages of construction has been equally satisfying from a professional point of view," he added.
---
Seeking professional stewardship for your solar project? Contact us to see how our Owner's Engineer services can help you.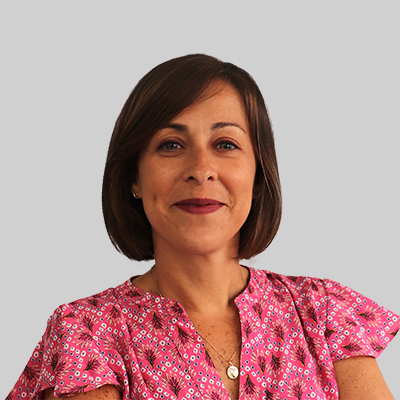 Alicia Gomez
Alicia is a senior civil engineer with more than 13 years of experience in designing, optimizing, executing, and managing solar projects. Her vast experience in the different fields of the EPC industry places her at the forefront of the Owner's Engineer services.