Quintas Analytics joins the Digital Kit initiative as a Digital Agent to support photovoltaic (PV) plants based in Spain to make that vital shift toward digitally transforming their businesses


Our expert data analysts are part of a new initiative to support the digitisation of renewable energy projects in Spain. Quintas Analytics are forming part of the team of Digital Agents offering business intelligence and analytics solutions to help the photovoltaic industry increase energy efficiency, save costs, and improve productivity.
What is Kit Digital?
Kit Digital is a nationwide initiative led by the Spanish Government to subsidise the implementation of digital solutions to help strengthen the digital maturity of businesses across Spain.
Digitising the economy is one of the most impactful technological developments of the 21st century. Digitisation is becoming a necessary tool for companies to make their processes eco-friendlier. Technology makes all our resources more efficient in day-to-day activities much easier. A wide range of technological solutions and tools are helping companies become more digital and sustainable. However, without the support of industry experts, digitising business practices is a complex and time-consuming process. The Kit Digital programme offers a pool of Digital Agents to support small businesses to make digital transformation more accessible.
What does it mean to be a Digital Agent?
Digital Agents are industry experts with the capacity to offer specialist solutions to support digital transformation. As a Digital Agent, Quintas Analytics is working with the owners of PV plants to support the process of implementing Business Intelligence and Analytics solutions to their renewable energy portfolios.
Kit Digital grants are available for up to €1.500 per SPV. Eligible applicants can benefit from our business intelligence and analytics solutions and actionable data insights to give you more time to focus on improving your overall portfolio performance.
Our expert team of data analysts transform photovoltaic energy asset data into intelligent and easy-to-interpret insights to help improve the overall performance of renewable energy portfolios. We digitise photovoltaic installations by collecting, cleaning, and standardising data to identify and classify issues affecting solar assets. Through interactive analytical reporting, our digitising experts will identify the most probable cause of asset underperformance to help you focus on implementing action plans to avoid significant energy loss.
We know there is no one-size-fits-all solution for renewable energy asset management, meaning customisation is the key to success. As part of our digital services, we deploy the advanced analytics technology of Digital Twins to establish actionable insights to determine the health and performance of renewable assets to support decision-making processes.
Understanding the performance, identifying underperformance, and taking corrective maintenance actions can deliver value creation and extend the lifetime of the assets.
---

We are here to guide you through your digitisation journey. Find out how our Analytics team can help you.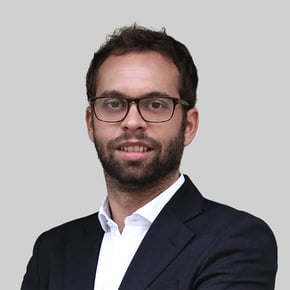 Antonio Domínguez
A Senior Analyst with extensive experience in the quarterly analysis of the performance of photovoltaic portfolios, the implementation of business intelligence tools and the creation of interactive reports adapted to customer requirements.