The Quintas Cleantech team had a great two days engaging with the landowning community at the Farm Business Innovation Show (2-3 November).
Held at the NEC in Birmingham, Farm Business Innovation is Europe's biggest event dedicated to providing farmers, landowners, and rural entrepreneurs with the inspiration, advice, and resources they need to diversify their businesses.
Diversification of farm businesses is important when dealing with challenging economic circumstances. By directing a portion of land towards an alternative source of income, such as solar energy generation, the traditional business can continue to run with the support of additional revenue. On top of that, leasing land for solar development will help the UK towards its net carbon goals.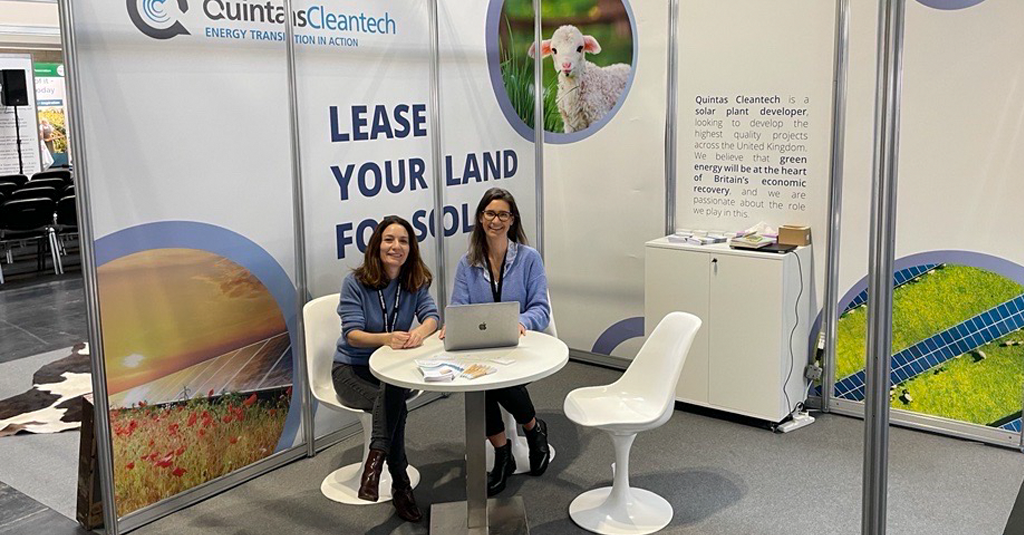 Quintas Cleantech Team (Shirine Azzi and Cynthia Van Rhijn) at Farm Business Innovation Show.
Quintas Cleantech joined around 1,000 exhibitors and approximately 14,000 delegates for the two-day exhibition. The team enjoyed sharing advice on the whole solar PV development process and how Quintas support those considering solar PV as a viable way to diversify their income streams.
The team engaged with some familiar industry colleagues and had the opportunity to meet new faces, helping to share the word about how Quintas Cleantech is supporting farmers and landowners alike to consider their options for land diversification.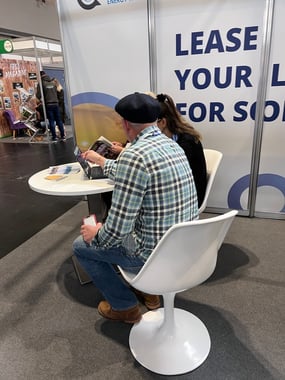 Project Analyst Cynthia Van Rhijn conducted live feasibility assessments for visitors at the Cleantech stand, several of which may lead to new solar projects. The whole team benefited from a host of knowledge-sharing and panel discussions around relevant themes within the energy and agricultural sectors.
Quintas Cleantech's Senior Manager for the UK and Ireland, Shirine Azzi, commented: "This was our first major event exhibiting as a team and I'm happy to say it was a success for us all! The show proved an excellent opportunity to raise awareness of the Quintas Cleantech brand exhibiting alongside industry-leading developers and connecting with landowners and farmers from across the UK and Ireland."
If you are a UK landowner considering ways to increase your business revenue through solar PV development, contact our Quintas Cleantech team to discover how we can support you.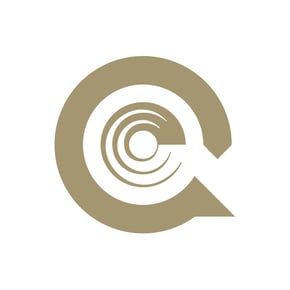 Quintas Energy
Quintas Energy is a global platform that provides independent Asset Management services across the world.