A positive landowner-tenant relationship is vital when it comes to solar asset management.
Unexpected challenge met with a prompt solution
A cable fault on a transformer loop leading to the auxiliary transformer at one solar site led to an unexpected challenge for our asset management team recently. The site was temporarily shut down after a routine maintenance visit from the site HV operator had spotted an issue within the customer sub-station. The team identified the need for a complete 33kV cable loop replacement between the switchgear and transformer.
The immediate priority was to reconnect the site as efficiently and cost-effectively as possible, ensuring it could return to capacity production for our client. Several temporary solutions were considered, including leasing a mobile generator. Due to the time factor of sourcing and installing a temporary generator, our team identified a potential opportunity to source temporary power from the nearby landowner's power supply. Thanks to quick and effective communications with the landlord, our team negotiated a temporary connection to the landlord's close by LV network. The temporary auxiliary supply was restored within three days, recovering production levels.
It pays to be friendly - landlord relations and communications
Connecting to the landlord's LV supply proved much quicker and more cost-effective than installing a temporary generator in this instance. Quick thinking and effective communications with the landlord from the Quintas team provided the optimal solution for our client. Communication that is skilful, positive, creative, and goal-oriented enhances relationships.
Positive Landlord relations and effective communications can benefit the whole solar asset management process. Our expert Property Management team can support you in building a good working relationship with landlords to help further optimise operations on site. Contact us today to find out more about how we can support you.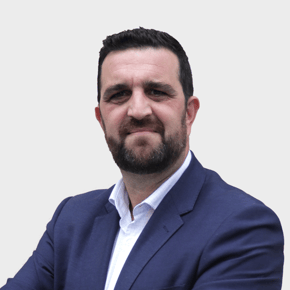 Jesus Nuñez
Jesus leads our group's Asset Management business and ensures the delivery of all services according to the ISO 55001 standard.