Like any other investment, renewables should be ready to compete in a digital environment.
Many asset managers still rely on Microsoft Excel to manage their data – but this is no longer efficient for more extensive, heterogeneous, and complex renewable portfolios.
Excel does not have the ability to deal with the increasing complexity of renewable asset management and can no longer support quick and intuitive decisions.
It is vital to choose the right software and data structure to ensure that experts can get the most out of their work and add real value. Without the right governance structures, the management of portfolio data is a never-ending challenge.
Quintas Analytics solutions and services leverage the right technology to deal with data complexity, accelerating dynamic management decisions.
Microsoft technology has evolved a lot over the last few years, and now provides great digitisation tools. This has helped us to develop the right data governance structures to support renewable management processes.
The fundamental pillars of Quintas Analytics are:
The starting point to make an informed decision about a renewable energy investment is to have the data of all assets under control. This includes having an understanding of the technical characteristics, design, arrangement, and construction of specific assets. Quintas Analytics achieves this through our Digital Twins solution, which provides a digitised representation of a renewable asset.
Quintas Analytics creates the basis for generating essential insights and precise KPI calculations for better informed management of renewable energy investments. Cleansed, reliable and traceable data at minimum granularity is linked to the Digital Twin of each asset and collected from the SCADA systems via API.
Secure Microsoft Azure data scalable architecture, dimensioned for big data processing, analysing and storage. This architecture allows Quintas Analytics to provide data governance throughout the complete lifespan of a renewable energy portfolio.
Traceable data perfectly organised in our Digital Twins system allows Quintas Analytics to build actionable dashboards, which highlight operational risks and opportunities at component, asset, and portfolio level. The methodologies, procedures and tools included are under the concept of Business Intelligence and Business Analytics, and developed with Microsoft Power BI, a data analysis and visualisation tool for creating custom and interactive dashboards.
Outputs of the services we provide are held in our web platform, Ariadne. This is a secure platform that displays reliable data through dynamic reports and analytical dashboards. It allows users to make informed investment decisions through an intuitive single screen, including providing definitions of main KPIs in our Wiki and relevant portfolio documentation.
If you are interested in using the right technology to digitise your renewable assets, contact us today!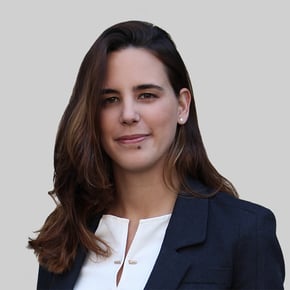 Marta Torralba
An Industrial Engineer with extensive experience in the management of remote incidents, communications in high and medium voltage networks, capture and digitization of the low voltage network.