Julia Obermöller
Group General Counsel
Joined Quintas: 2008
Interests: Exploring cities and nature while running or cycling. Arts and illustration, playing squash, drawing, and writing – to name a few things!
As the first employee of Quintas, I started working with the Managing Director Declan O'Halloran in 2008. It was at this time that Quintas had recently been incorporated and was in the process of buying the first solar assets for Irish clients. We worked in a tiny office in Seville and shared the space with legal advisors. The Spanish solar sector was in its infancy and the concept of asset management for this industry was basically unheard of. Over the next 3 to 4 years Quintas began to grow gradually and started to establish itself as an important part of the European solar asset management sector.
It has been a pleasure to support the development process of Quintas Group. We've overcome big challenges over the years, including the difficulties surrounding the breakdown of the Spanish solar sector in 2009/2010. It was during this time of adversity that Quintas took the opportunity to diversify into the UK and Italy. Quintas found its core role in the sector as an asset management company, and we gained some of our most important clients from across the UK, Italy, and Spain, during this time.

It is exciting to have been part of Quintas from the very beginning and be able to see where we are today. From humble beginnings to one of Europe's biggest independent solar asset managers is an impressive achievement. As we have grown, the company has also diversified as a logical consequence of the vast experience acquired over the last 12 years. Our services now reach far beyond asset management. Quintas Group today is made up of over 200 specialised technical advisors, legal professionals, developers, and data analysts.
"It is exciting to have been part of Quintas from the very beginning and be able to see where we are today."
I have changed job roles within Quintas on several occasions. I began my Quintas career by coordinating the company's administrative processes and working as a Compliance Officer. I then moved on to focus on setting up our legal processes across the different countries and later our legal operational matters. I then evolved to become head of the legal division for our main market at the time, the UK, and as the company expanded further, I moved on to lead the Legal Department for the group - managing a team of 30 people. Most recently I moved into the position of General Counsel for Quintas Group.
The main objective of my role as General Counsel is to reduce risks on a corporate, regulatory, and contractual level. I take an overarching view of the company, protecting its interests, overseeing its structure, as well as making internal processes work. My knowledge of Quintas and my experience with the company's many developments, integration of new areas and processes and dealing with all sorts of issues makes me very aware of risks. I feel like I've returned to a role that I'm naturally suited to in my position as General Counsel. I like that I can ensure continuity and coordination, and feel like I have an ethical part to play in the company.
"Quintas is dedicated to its clients and is always trying to improve to meet the demands of this rapidly evolving industry."
I'd say one of the biggest challenges I face in my role is overseeing many different areas and facing multiple jurisdictions. Translating relevant matters into writing and communicating them to stakeholders, enabling decisions, along with constantly updating and improving processes are all part of the daily challenges of my role.

I initially joined Quintas because I was impressed by the fact that it was an international business based in Seville. The reason I have stayed with Quintas for such an unusually long time, and in spite of many personal challenges, is because I truly believe that the company has the right values. I love how Quintas is not a company of people trying to "get through with the minimum effort". Quintas is dedicated to its clients and is always trying to improve to meet the demands of this rapidly evolving industry. It's also a company which tries to be coherent with the ecological values proper to the sector it works in, and I appreciate that.
We all have a story to tell…
Follow #QuintasStories to find out more about the people who make your assets perform optimally.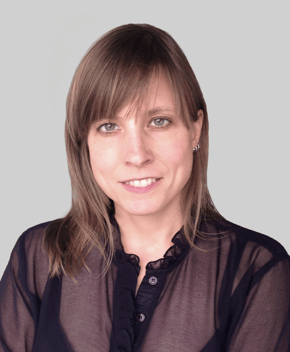 Julia Obermöller
Julia oversees all contracts and engagements of Quintas Group and is responsible for legal compliance, managing disputes and identifying all legal issues.