The Operating Performance Ratio (OPR) tells you how energy efficient and reliable your PV plant is. This is a commonly used factor for monitoring a variety of PV plants - from small rooftop systems to larger solar farms.
Performance ratio is widely considered to be the best measure of panel quality, because all components and their interactions are taken into consideration during calculation.
Solar investors need to ensure they look at the right key performance indicators (KPIs) to effectively measure how a project is performing. They also need to understand which operators are making their assets perform better than others - and look at the performance trend. This is why it is vital for solar investors to keep the OPR under control.
It's well-known that today's solar investors and asset managers need to manage and consolidate huge amounts of data. Due to the heterogeneity of portfolios, it can be difficult to have a bird eye's view of how portfolios are performing and identify which assets are functioning better than others. This type of information is key to control performance trends and vital to ensure that investors and asset managers are involved with operators when required.
The OPR compares the actual plant performance with the theoretically possible energy output. If the OPR is 100%, then you are perfectly aligned with your budget. If your OPR is above 100%, your plant is performing above the expected.
Why does the OPR matter? It allows you to easily identify if your assets are performing in line with the expected output.
If your assets are performing at less than 100%, the OPR will quickly help you to identify which operators and sites are driving this trend. This process reduces the time you need to spend on identifying what is happening and allows you to focus on the "why" - without spending years on consolidating relevant data.
If you want to stop spending time on data consolidation and move quickly to solve issues, contact us!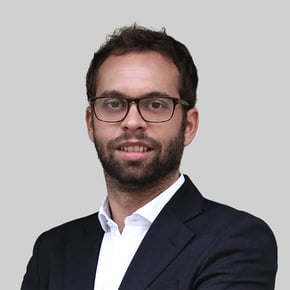 Antonio Domínguez
A Senior Analyst with extensive experience in the quarterly analysis of the performance of photovoltaic portfolios, the implementation of business intelligence tools and the creation of interactive reports adapted to customer requirements.