Our most extensive thermographic drone campaign proved a flying success for the Quintas Advisory team!
Our 2022 drone campaign supporting funds managed by Octopus Energy Generation saw our experts analyse 745MWp of peak power over 107 solar PV sites. After six months of hard work, the project came to a successful conclusion, and we are excited about our next challenge!
What is a thermographic drone inspection?
Solar PV thermographic inspections involve using a thermal imaging camera to detect and diagnose problems in photovoltaic panels. These inspections can help identify faulty panels, hot spots, and other issues that can affect the performance of a solar PV system.
Why choose thermographic drone inspections?
There are numerous reasons why solar PV system owners should consider using solar PV thermographic inspections:
Enhance safety
Thermographic drone inspections can help enhance safety and optimise solar PV system performance by identifying hot spots, damaged panels, and other issues that can lead to potential production and economic losses. During an inspection, a drone equipped with a thermal camera will scan the solar panels and generate a heat map displaying areas of high and low temperatures. Our experts use this data to detect issues such as shading, faulty connections, possible PID anomalies and damaged panels, which are difficult to detect by the human eye and other manual inspection methods. Thermographic drones can also identify moisture infiltration or other problems electrical and mechanical components issues that would be dangerous and costly to inspect manually. Our thermographic drone inspections allow for prompt and efficient maintenance and repairs, which can increase the overall performance of the solar PV system.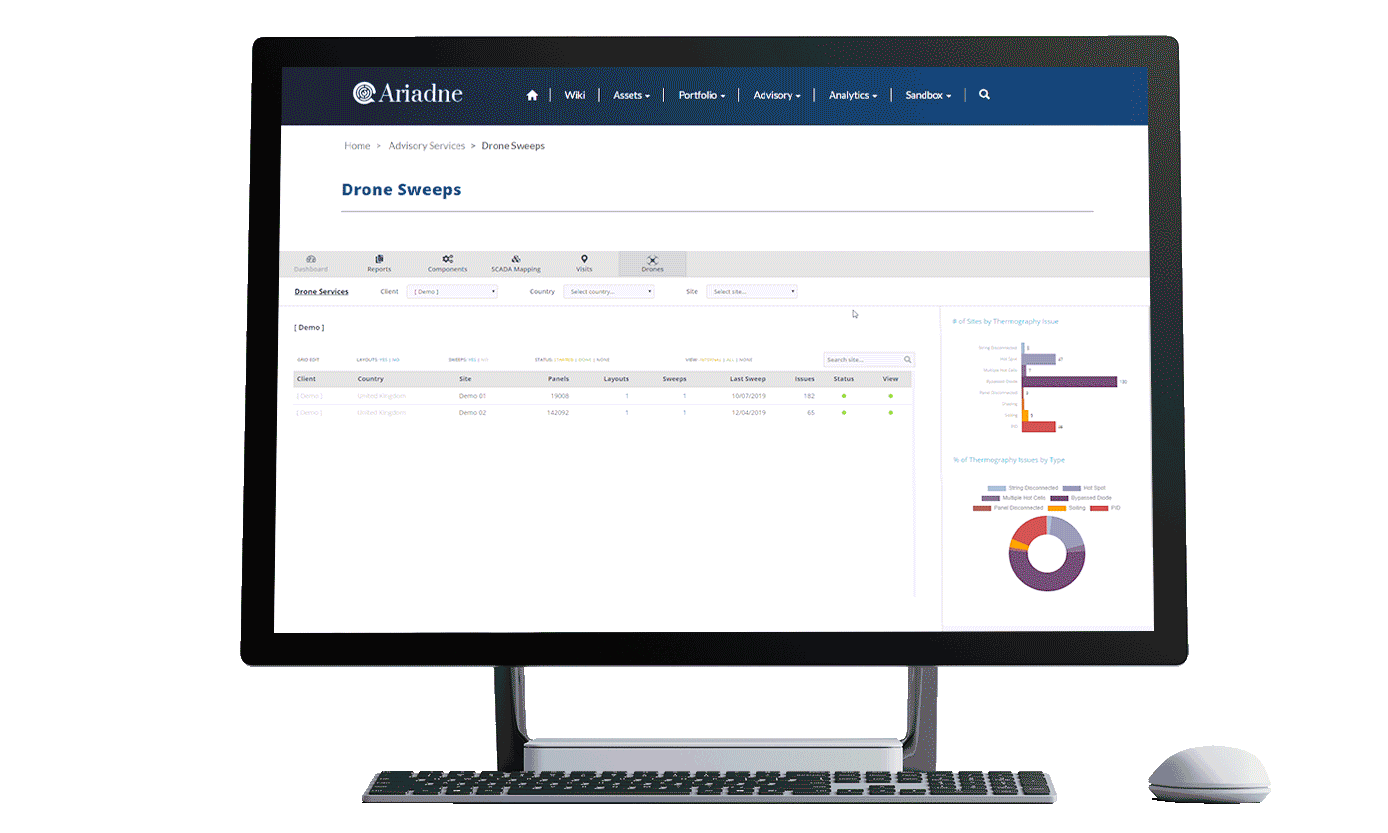 Increase efficiency
By identifying problems early using thermographic drone inspections for solar PV systems, you can increase performance efficiency and save money on complex corrective maintenance. Our team of renewable energy experts will identify and create effective strategies to help fix problems before they become significant issues, helping to reduce the risk of downtime and increase general system efficiency.
We can utilise your thermographic inspection results to inform your maintenance and repair schedule. By tracking the performance of your solar portfolio over time, we can identify trends and further opportunities for improvement to help you focus on preventative strategies rather than reactive corrective maintenance.
Improve reliability
Thermographic drones allow our pilots to complete a full inspection sweep, ensuring that the team expect all the solar panels, leaving no potential defect undetected. Scheduling regular thermographic inspections at appropriate intervals, such as annually or biannually, to identify issues early before they lead to significant power loss is an excellent way to keep your solar system functioning reliably.
By conducting annual drone thermographic inspections, we can regularly evaluate and re-evaluate each thermal issue and monitor primary anomalies to help ensure optimal performance in the long term.
Extend your portfolio's lifespan
Regular thermographic inspections can help ensure that solar PV systems operate at peak performance, leading to better long-term performance and a higher return on investment.
Access next-level solar PV inspection support
Our thermographic drone inspections offer an accurate and cost-effective way to monitor the operational health of your solar assets. If you are looking for the safest and most efficient way to inspect your solar portfolio, contact our team to see how we can support you.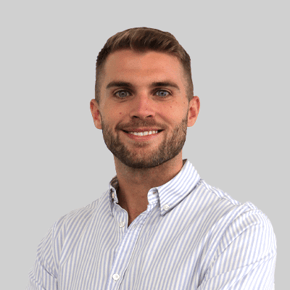 Andrea Toscani
Andrea is a Project Manager in the Quintas Advisory team. As an energy engineer with more than six years of experience in renewable energy, Andrea is leading our Thermographic Inspections team and specialises in 3D Image Modelling, Energy Yield Assessment, and BESS services.