In the face of rising demand for specialist solar PV knowledge and experience, Quintas Advisory, a leading team of independent renewable energy consultants, is meeting market demand with impressive annual growth of 20% in 2021 and 2022.
According to a recent study by Rystad Energy, Spain and Portugal are at the forefront of surging growth in Europe's renewable energy capacity. Describing the Iberian Peninsula as a "new European Powerhouse", the two countries expect to reach 79% renewables in their combined energy mix by 2030. Spain was the third largest regional energy exporter in the first three quarters of 2022, behind only Sweden and Germany.
As the country with one of the highest irradiation levels in Europe, the Spanish solar sector is predicted to maintain robust growth in the upcoming decades. With the well-publicised climate neutrality target by 2050, there has never been a greater awareness of the importance that renewable energy can play in the lives of citizens. For Europe to reach the interim target of sourcing 45% of its energy from renewables by 2030, 45GW of additional capacity must be added in the next seven years.
With the growing global importance of clean energy, Spain has experienced a significant increase in new projects in recent years, resulting in a growing demand for expert advice at all stages of investment, from initial development to construction and operation. These specialists play a critical role in ensuring the success of these projects and optimising their performance.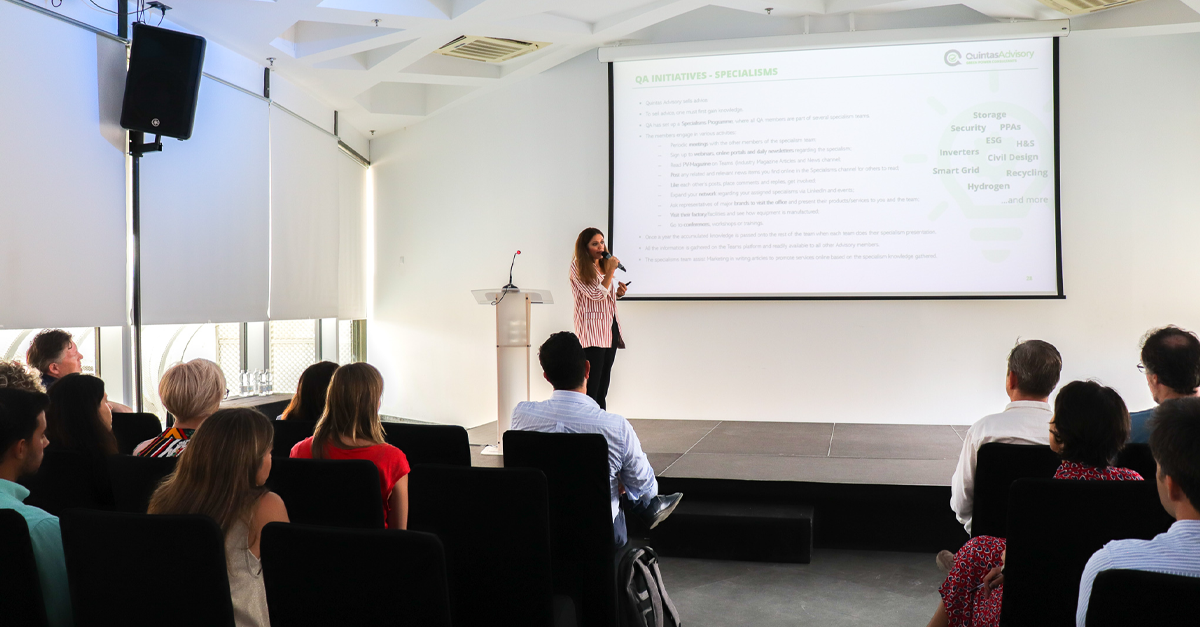 Irene Reyes, Head of Quintas Advisory
Spain is home to some of the most well-known brands in the solar industry: EPC and O&M companies and manufacturers of trackers and inverters, among others. Independent solar and storage asset manager Quintas Energy is also a familiar name among industry professionals. With over 15 years of experience and 6,500 megawatts under management, its service portfolio is equivalent to one-third of the photovoltaic production currently installed in Spain.
Four years ago, the Quintas Group launched Quintas Advisory, utilising the wealth of experience accumulated over its years of managing renewable assets. Quintas Advisory comprises a Spain-based, international team of expert technical and regulatory consultants who support clients to accelerate the energy transition by providing services over the entire lifespan of renewable energy assets, from development and construction to operations and decommissioning. The team welcomed over 30 new clients and 21 new members within the last two years and will continue expanding in 2023. With satellite offices in London, Rome and Brisbane, the Quintas Group is an international company, along with many of our clients.
Unleash the full power of renewables: why contract Quintas Advisory
Expert solar development solutions
Developing a renewable energy project can be a complex and challenging process. Quintas Advisory's expert renewable energy consultants will help you identify potential risks and liabilities early to ensure you can save time and money in the long run. As part of an extensive package of project development services, the team of consultants offer comprehensive feasibility studies, energy yield assessments and technical due diligence assessments, all tailored to your specific project requirements.
Navigating solar PV construction processes
The company's track record and experience in asset management have taught them that operational problems are often linked to the early stages of a project's life. The team will help you avoid time-consuming issues with support through the complex processes of project procurement, construction, and commissioning. Through professional Quality Assurance and Control (QAC) services, your equipment and overall installation will meet industry standards and specifications. Our Owner's and Lender's engineering services will help identify risks and safeguard your construction process.
Optimise your solar PV investments
Our services continue throughout the entire lifespan of clean energy assets. Thermographic drone inspections offer an accurate and cost-effective way to monitor the operational health of your assets. Our consultants will also support you with acceptance processes, asset life extensions and strategies like revamping, spare parts management and site security to secure optimal performance and longevity for your renewable energy assets.
Specialist storage solutions
Solar PV systems require expert Battery Energy Storage Systems (BESS) to optimise energy generation and ensure a stable and efficient power supply. Through technical due diligence, feasibility studies, and tender support for BESS, Quintas Advisory can offer crucial guidance to help you select the optimal storage solution and ensure its seamless integration with your solar PV system. The expert team of consultants can assist with design, engineering, and technical evaluations to ensure optimal performance and cost-effectiveness. We can continue providing ongoing technical support and maintenance services throughout the lifespan of your BESS assets.
Quintas Advisory supports the acceleration of the energy transition
With Spain leading the growth of renewable energy in Europe in the coming years, Seville-based Quintas Advisory is well-placed to serve the sector.
The expert team has over a decade of experience managing renewable energy assets, from development through construction to operations, with a focus on long-term strategies. While our engineers focus on an infinite variety of technical issues and improvements, our lawyers get involved with value recovery projects, subsidy-related disputes, planning and lease negotiations and asset refinancing and sales. We support clients over the entire project lifecycle, from research and development to operations, using our expertise to optimise asset performance and manage risk in the short and long term.
Obtain expert technical advice for green energy projects with the support of Quintas Advisory. Contact our team today to discover how Quintas Advisory can optimise your projects for maximum performance and longevity and minimise technical and financial risk.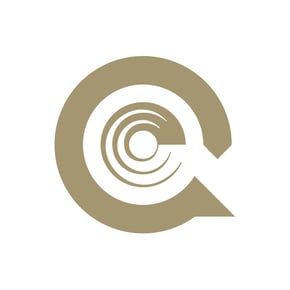 Quintas Energy
Quintas Energy is a global platform that provides independent Asset Management services across the world.