Do you know how many stakeholders are involved in the management of your renewable energy investment portfolio on a daily basis?
When a solar portfolio is initially created, you will most probably deal with a landlord, a site operator, an off-taker, and a couple of councils. As a portfolio expands and perhaps spreads across multiple countries and technologies, the number of stakeholders tends to increase, and management becomes much more complicated.
Dealing with multiple stakeholders can lead to communication difficulties and a lack of clarity with regards to certain technical terms - if this process is not managed effectively.
Believe us, we have lived this process as asset managers. A typical example of a communication complication could involve a solar plant's 'technical availability'. Is a portfolio's technical availability above or below the expected? Well, that depends on how each stakeholder defines 'technical availability'.
The solution? Create a centralised point of reference to avoid disputes or confusion amongst stakeholders.
When our parent company, Quintas Energy, started managing renewable energy assets back in 2008, we had 8 solar plants under our management, located in the same region, with a unique operator. Discussions about 'technical availability', any other term or KPI were easy to define and maintain.
Today, Quintas Energy manages around 400 renewable energy investments located in 8 countries. The team works with more than 30 operators, along with a plethora of councils, technical advisors, landlords and off-takers.
To work with such an extensive group of stakeholders it is vital to ensure pears are pears, apples are apples and technical availability is technical availability. We realised at Quintas Analytics that we needed to create a reporting solution that was clear and useful for all stakeholders.
Our knowledge base system gives each allocated contributor specific rights to create or edit content. This allows us to create and maintain a centralised resource that can be shared with all stakeholders. It puts the all the important information in one place so that all stakeholders are able to understand renewable energy investment performance and ensure management decisions are supported by common knowledge.
Our knowledge base is at the heart of our data governance solutions for renewable energy investments. Their standard definitions are the building blocks for our reports and management tools.
Our knowledge base is designed to provide a comprehensive overview for investors and stakeholders, without overwhelming them with information. It provides clear definitions to present KPIs and helps to ensure everyone is on the same page when discussing matters such as technical availability. It also helps to avoid unnecessary debates amongst stakeholders, giving all parties more time to work on how to increase technical availability for renewable energy investment portfolios, instead of spending time on defining what it is.
If you want to focus on actual asset management and stop dealing with data consolidation, contact us!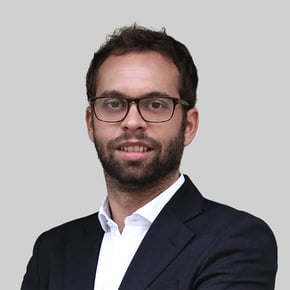 Antonio Domínguez
A Senior Analyst with extensive experience in the quarterly analysis of the performance of photovoltaic portfolios, the implementation of business intelligence tools and the creation of interactive reports adapted to customer requirements.