Since the very first solar PV plant was developed, over 623GW of PV has been installed worldwide. The majority of this has taken place relatively recently, with over 174GW of PV having been operational for at least five years.
Some of the older PV plants are now facing performance and availability issues due to poor design or quality, as well as a lack of maintenance over the years. Finding spare parts or replacement equipment is often time-consuming, expensive or simply impossible.
How can owners of these plants ensure that they are safeguarding their investment and optimising returns?
Instead of endlessly replacing failed components like-for-like, revamping your PV plant might be a better option in these circumstances. Revamping refers to an adjustment of the plant's design so that modern equipment and components can be used instead. This might require some investment initially, but you will benefit from lower repair and maintenance costs, as well as higher returns from improved performance and availability for many years to come.
Quintas Advisory is ideally placed to help you achieve this. We draw on years of experience of managing solar PV plants through our asset management arm.
Quintas Advisory has a solid track record of assessing older plants and putting together a detailed and accurate revamping plan.
We conduct a 360º analysis before defining the revamping strategy, which involves an analysis of historical performance, onsite inspections and a complete technical, planning and financial assessment. We will lead the entire revamping project from the initial analysis to the completion of the works. This includes procurement, tenders, accreditation management, permitting, contractor supervision, commissioning, and a full project management scope.
With a track record of managing the revamping of HV, LV and secondary systems of over 100 sites over the past 6 years, our team will make your revamping project a success.
If you are interested in knowing more about the opportunities that revamping works can bring to your portfolio, you can book a meeting now with our team using the link below. We would love to hear from you!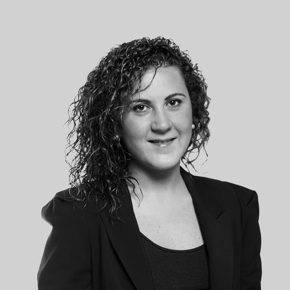 María Álvarez
María specialises in incident resolution and complex negotiations. Before, María was Head of Asset Management for the Spanish and Italian markets for ten years.