As a prospective PV plant owner, you have your hands full with development, financing, modelling - essentially, making it all happen! The technical design and execution of your project may not be at the forefront of your mind, but if done poorly your project could find itself in trouble further down the line.
Typical Owner's Engineer services make sure that the EPC contractor adheres to applicable regulations and to market standards more generally. But what does this mean in a market where quality levels are often below those of other more mature markets, like wind or gas?
The EPC contractor and your technical advisor walk away after the first two operational years, proud of another job well done, and ready for the next challenge. Your asset still has 23 years of life ahead of it, or maybe even 33 years. You will want to make sure it is up to the job…
This is why it is so important to select an Owner's Engineer at the outset of your project who understands the full lifecycle of a PV asset, a company that provides advisory and asset management services and truly understands how important Owner's Engineer services are in minimising problems at PV plants.
Quintas Group can offer both services, and with over 3GW of PV power under its management and over 12 years of experience as a leading asset manager in the market, brings a wealth of experience and expertise to both roles.  We know that a PV plant that is well designed and installed will lead to far fewer problems in the future, something that we have learnt through our asset management work over the years.
Having managed 20,000 incidents on behalf of PV owners, Quintas shares the owner's pain when assets are not built to the expected quality level.  We strongly believe that the key to successful Owner's Engineer services is not just to supervise the contractors and make sure they follow the contract to the letter but to really understand what motivates each stakeholder, and where the natural risks lie.
Each stakeholder has different objectives and expectations: the owner expects the asset's performance to be in line with the underlying financial base case. The EPC contractor expects to maximise profit while complying with the minimum agreed requirements. Keeping this in mind during every step of the project and drawing on our extensive experience in managing these projects, we understand where problems are likely to occur, even if everything seems to be going smoothly from a distance. 
At Quintas, we believe that our task is not only to protect our client, the owner but also to protect the EPC contractor from taking unacceptable risks - an EPC contractor in trouble could spell trouble for the owner as well.
Having managed 40+ EPC contractors with a total value of €1.4bn, Quintas is ideally placed to advise PV owners on all aspects of the EPC process. We will identify the various risk factors during negotiations, design, construction, and acceptance, and provide mitigation measures and solutions where required.
With Quintas Owner's Engineer team at your side, you know that that your asset is going to perform now and in the future. This leaves you with the time - and peace of mind - to concentrate on all other aspects of the deal. Time to make it happen!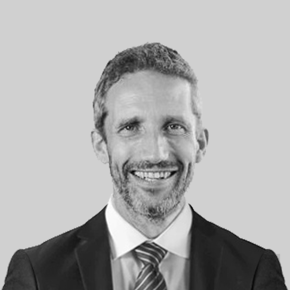 Arnoud Klaren
As Head of Projects, Arnoud oversees a diverse range of PV projects and specialises in quality assurance and control. Before joining Quintas, he worked at Foresight Group as a Technical Director.