Hello world. We are Quintas Analytics.
We are a young company focused on providing data solutions for renewable energy investments. We understand that data is more important than ever for renewable energy stakeholders. Better data leads to better business decisions because there is power in numbers.
All organisations need to plan how they use data to make sure it is managed consistently throughout the business, ensuring business outcomes.
Data governance is a collection of practices which help to ensure the formal management of data assets within an organisation. Effective data governance makes sure that data is consistent and trustworthy. It improves data quality, lowers data management costs and increases access to reliable data for all stakeholders involved in the management of assets. It also gives each stakeholder more time to focus on adding real value to the investment, reducing the time spent on collecting and consolidating data.
How do we know all this? That's because we've been supporting renewable investment management through data governance for years. Although we are a young company, Quintas Analytics are part of one of the global leaders in renewable energy investment management, Quintas Energy. Founded in 2008, Quintas Energy provides its global and specialised services to more installed power across more markets than any other company in the sector, with more than 3 GW of managed power in 400 installations and 8 markets.
During the last five years, the Quintas Analytics team has developed the most effective data governance structure for Quintas Energy.
Demonstrating our ability to consolidate and govern such a complex, extensive, heterogeneous portfolio, we are now ready to help new investors and asset managers to become data-driven decision makers.
Are you ready to focus on the value-added analysis? Contact us, we will deal with your data.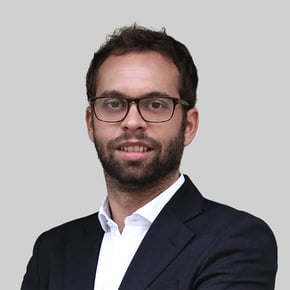 Antonio Domínguez
A Senior Analyst with extensive experience in the quarterly analysis of the performance of photovoltaic portfolios, the implementation of business intelligence tools and the creation of interactive reports adapted to customer requirements.