Today's renewable energy asset management requires tools to analyse asset data effectively. Software to transform complex databases into understandable information is fundamental to make quick and intuitive management decisions.
For many years, Excel has been the most widely used data analysis software for most asset managers. However, in recent years - there has been a move towards a different system - Power BI.
Both Excel and Power BI belong to Microsoft and are used for data processing and analysis, but they have different capabilities.
Renewable energy asset managers realised the importance of data analysis and its relationship to improve asset performance and increase profits a long time ago - and turned to Excel for support. Many asset managers still rely on Microsoft Excel to manager their data – but this is no longer efficient.
Things have changed a lot in the renewable energy market since the glory days of Excel. As the size of portfolios continue to increase and expand globally, asset management requires more granular and heterogeneous data.
Excel does not have the ability to deal with the increasing complexity of renewable asset management and can no longer support quick and intuitive decisions. It is vital to choose the right software to ensure experts can get the most out of their work and add real value – there is nothing more important.
Excel's younger, more analytical sibling - Microsoft Power BI - is more orientated towards asset management business processes.
What is Power BI?
Power BI is a Business Intelligence (BI) and data visualisation tool for creating custom and interactive dashboards from different data sources. It provides a set of tools, software services and business intelligence applications oriented towards business. In other words, Power BI is a platform with a more specific objective than Excel - data processing for the business environment.
One of the biggest advantages of Power BI is that it can connect with various data sources of different sizes: Excel spreadsheets, relational and non-relational databases, cloud services, files in different formats, Big Data tools, web applications, etc. This is an important function for renewable energy asset managers, who deal with different stakeholders and systems when sharing data about assets.
Another advantage of Power BI is that it updates data automatically. If a file or database contains changes in the data or includes new data, it will not need to be manually reloaded. Again, this is a key benefit for renewable energy asset managers, who have to deal with continuous data updates.
Power BI also has high graphic and data transformation capabilities through attractive, interactive, and easily understandable visualisations and reports. This makes Power BI the ideal tool to present KPIs. When working with Excel reports, traceability is much more difficult to achieve, making life more difficult for renewable energy asset managers who need to provide not only numbers, but also the explanation of those numbers.
Power BI is much faster in processing data than Excel and it can also work with larger amounts of data than Excel. Power BI can virtually deal with large renewable energy portfolios, while Excel would require unique files per asset. From a control perspective – by working with Power BI, complex data models can be built and maintained more easily than by working with Excel, where each file requires its own data model. Loss of control regarding calculations and data connection can happen very easily by using Excel.
At Quintas Analytics, we are confident that Power BI is the best tool to support renewable energy management decisions with data. We also understand the process of integrating Power BI into a portfolio is often a steep learning curve for teams. The process requires structured data governance tools.
During the last 5 years we have worked on the development of curated, best-in-class reporting tools for renewable energy asset managers to make management decisions based on an asset's reality.
Power BI tools are the most visible part of our data governance and analytical services.
If you are interested in supporting your renewable energy management decisions with best-in-class business intelligence tools, please get in touch today!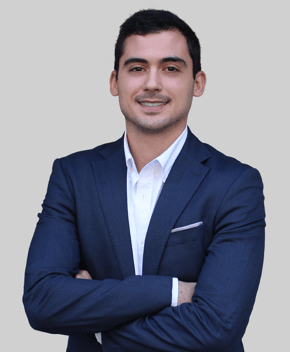 Alfonso Fuentes
An Asset Manager focused on the development of Big Data and Artificial Intelligence projects from the business perspective and the technical requirements of the projects.