Environmental, Social and Governance (ESG) acts as a matrix for assessing the impact of positive social and environmental practices of a business on its financial performance and operations.
The renewable energy sector is working hard to accelerate the energy transition to create a future powered by sustainable energy to help mitigate climate change. Renewable energy generated by the solar industry supports the commitment to reach net-zero greenhouse gas emissions by replacing unsustainable energy sources with clean power.
Investors are increasingly considering ESG performance to help manage investment risks.
The growing demand to not only implement ESG procedures, but also disclose and accurately report on the effectiveness of these measures is often linked to a need to demonstrate corporate accountability.
High-quality, transparent and standardised data is essential to effectively report ESG performance, which can be a complex process without the right data solutions.
More heterogeneous portfolios, increasing numbers of related stakeholders, a lack of standard comprehensive indices and changing regulations make things difficult for those professionals required to report on ESG performance.
At Quintas Analytics we provide data governance and reporting solutions to better integrate ESG risks into investor management decisions. We will also help to identify opportunities for value creation within renewable energy investments.
Our sophisticated ESG reporting solution collects scores and indices from a growing number of recognised sources. These indices are combined with the data from renewable energy assets to provide a clear overview of how a portfolio is contributing towards achieving relevant ESG objectives.
Our ESG data reporting solution minimises the time required to collect and consolidate data from multiple complex sources. This means there is more time to focus on adding value by mitigating risks, identifying opportunities, and aligning relevant stakeholders around ESG objectives.
By governing data through our Digital Twins technology, this ensures that ESG reporting can track ESG objectives at the granular level. Through the digitised version of assets created via Digital Twins, it is possible to see where each number is coming from and identify reasons for any deviations from expected objectives.
Our ESG Management Support Tool measures and tracks the positive impact that renewable energy investments have on the environment and society, so you can focus on mitigating risks and identifying opportunities.
Take a look at our ESG Management Support Tool below.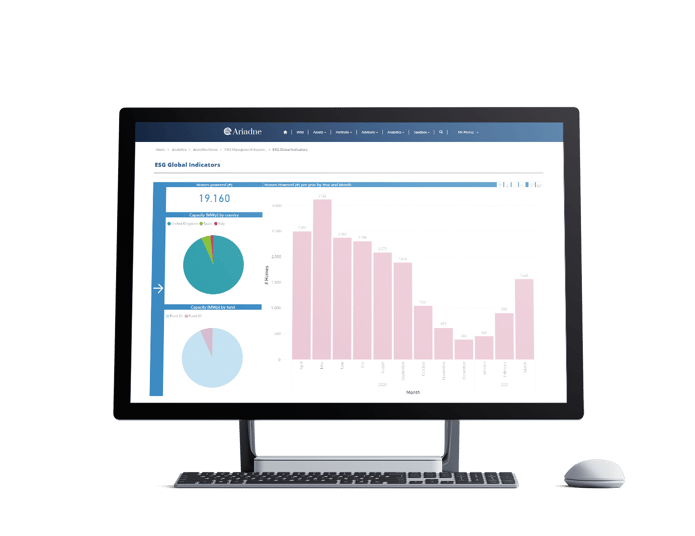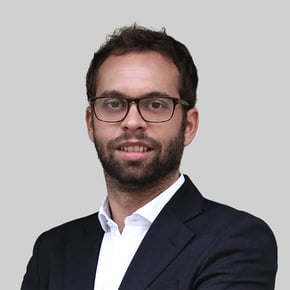 Antonio Domínguez
A Senior Analyst with extensive experience in the quarterly analysis of the performance of photovoltaic portfolios, the implementation of business intelligence tools and the creation of interactive reports adapted to customer requirements.